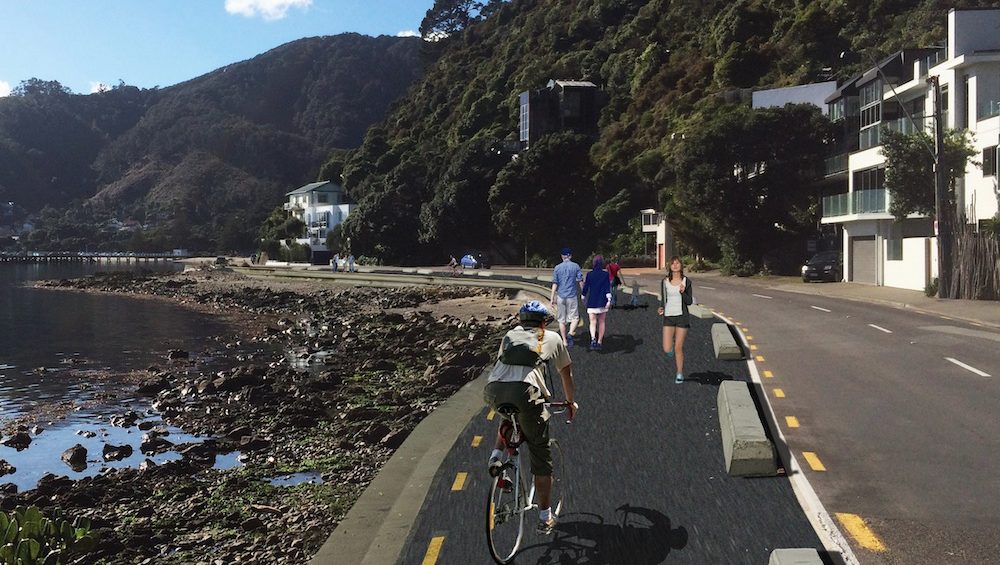 I commit to supporting the Eastbourne & The Bays Shared Pathway. This project is vital to the eastern bays.
A lack of dedicated cycling and walking facilities and the tightly constrained nature of Marine Drive has meant that there is currently low pedestrians and cyclist use. For much of the road, cyclists and pedestrians must use the road shoulder, which is very narrow and even non-existent in sections.
It must also provide more resilience to climate change & debris making its way onto the road during stormy conditions.
It is vital that Hutt City Council proceeds with this pathway, despite NZTA questioning the funding. HCC was already contributing the majority for this project, so while this will now cost us a bit more. We need to get started with the most desperate areas, where the road is being damaged (and going to cost more in the future), and the most dangerous sections.
Eastbourne pays its fair share of rates, and the shared pathway has been very well consulted on and ranked as one of the top 2 priorities (along with resistance to climate change) for residents in a survey in 2014.